Digital Guide to Día de los Muertos
This season marks the sixth in which the Chicago Sinfonietta celebrates the Mexican holiday of Día de los Muertos, or Day of the Dead, with a concert given over to the themes of honoring the departed both by mourning our loss, but, more importantly, celebrating their lives. This year, however, the orchestra also honors one of its own, Sinfonietta founder Paul Freeman, who passed away this year, with a world-premiere composition dedicated to him. On our journey we'll travel from darkness to light, from despair to transcendence.

Click here to watch Maestro Mei-Ann Chen's concert preview!
Andrés Franco, Conductor
A native of Colombia, Andrés Franco is dedicated to preserving and performing the music of the Americas. As Principal Conductor of Caminos del Inka, he has led many performances of Latin American music by contemporary composers, such as Jimmy López, Diego Luzuriaga and the popular Argentine composer, Astor Piazzolla. Born into a musical family, Andrés Franco began piano studies with his father, Jorge Franco. An accomplished pianist, he studied with Van Cliburn Gold Medalist Jose Feghali and attended piano workshops with Rudolph Buchbinder in Switzerland and Lev Naumov in France. He studied conducting with Marin Alsop, Miguel Harth-Bedoya, Kurt Masur, Gustav Meier, Helmut Rilling, Gerard Schwarz and Leonard Slatkin.
Now based in Texas, Franco is the Music Director of the Signature Symphony at Tulsa Community College, Artistic Director of the Fort Worth Symphony Orchestra's Summer Festival, and Assistant Conductor of the Pittsburgh Symphony Orchestra. He also travels frequently as a guest conductor in the United States, Spain and Latin America.
You can find, along with a biography, gallery and more, examples of Franco leading standard repertoire at his bilingual website Andres-Franco.com, but this video of Franco leading Peruvian composer Jimmy López's Techno shows him in a Latin American context.

Beth Best and Seth Durbin, Directors
If you've attended the Chicago Sinfonietta's Martin Luther King tribute concerts over the past few years, than you've likely encountered the Mosaic Choir of Waubonsie Valley High School in Aurora, Illinois joyously belting out an international selection of praise songs, including gospel, in Dr. King's honor. Mosaic is part of a large and extensive music program at Waubonsie Valley that includes multiple Varsity Choirs and other ensembles. The combined choirs join us at our Day of the Dead concert on Gabriel Fauré's Requiem.
Waubonsie Valley High School is the "original Valley" of Indian Prairie School District #204's three high schools. The school, and its music department, celebrate their fortieth birthday this year. The Grammy Award-winning music program boasts over 25% of the student body in its band, chorus, and orchestra classes. The Varsity Choirs total over 70 students and are split into two sections: Singers and Chamber. They are the most advanced ensembles of a choral program with eight curricular choirs and seven co- and extra-curricular ensembles.
More information on the extensive Waubonsie Valley music program can be found at their dedicated website. The video shows the Varsity Choirs along with the Waubonsie Valley High Symphony Orchestra performing a portion of Dvorak's Requiem.

Paul Freeman: Season of Celebration
Día de los Muertos marks the second concert in a full season of events celebrating the life and legacy of Maestro Paul Freeman. Join us for the world premiere of Ofrendas, a new work composed by Elbio Barilari in Paul's memory. Attendees are also invited to contribute to an ofrenda created in Paul's honor and to share your memories through our "1,000 Stories Project" video booth.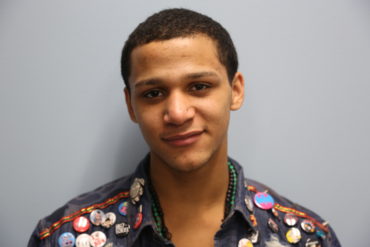 Learn More
What's an "ofrenda?"
An ofrenda or "offering" is a collection of objects placed on a ritual altar during the annual and traditionally Mexican, Día de los Muertos celebration. Click on the button to the right for a video from the Hispanic Cultural Center with a little more context!
Research and copywriting by Don Macica.
Don is the founder of Home Base Arts Marketing Services and a contributing writer to several online publications including Agúzate and Arte y Vida Chicago. When not traveling, he lives a stone's throw from Lake Michigan in Chicago's Rogers Park neighborhood. He is the author of Border Radio, a blog about music, migration and cultural exchange.