A Celebration of LGBTQ Artists and Classical Music
How do you define yourself? How do others define you?
Self-identity is deeply personal and ever-evolving. We learn more about who we are every day and showing our truest self to the world can be all at once frightening, empowering and liberating. In
More than a Letter
we will reflect on self-identity and self-expression through the artistry of LGBTQ composers and musicians, celebrating difference, finding common ground and embracing the beauty of authenticity. Explore the digital guide to learn more about the artists and music featured on the program!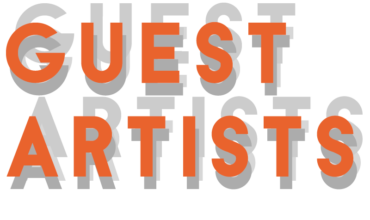 Your Guest Conductor
In 1986, Sir Georg Solti chose Michael Morgan to become the Assistant Conductor of the Chicago Symphony Orchestra, a position he held for five years under both Georg Solti and Daniel Barenboim. He became music director of the Oakland East Bay Symphony in 1990. Maestro Morgan serves as artistic director of the Oakland Youth Orchestra, music director of the Sacramento Philharmonic Orchestra and artistic director of Festival Opera in Walnut Creek, California, and teaches the graduate conducting course at the San Francisco Conservatory of Music.
Listen and get the inside scoop as Maestro Morgan shares his history and his inspiration behind our upcoming concert with OUT CHICAGO!


Interview begins at 40:10
Sara Davis Buechner
Classical pianist Sara Davis Buechner played with some of the most prestigious orchestras in the United States, winning praise from presidents and capturing awards that pointed to a promising career as one of the best in the world. But back then, she was a man named David. In 1998, David Buechner became Sara, and her promising career evaporated almost overnight. Fortunately, attitudes toward transgendered people are slowly coming around, and in 2011 she returned to perform with none other than Michael Morgan and the Oakland Symphony.
Allegrezza
"Allegrezza is an SATB chorus comprised of auditioned singers based in the beautiful neighborhood of Lakeview just north of downtown Chicago. We believe that all people should not only be embraced but celebrated for who they are. Allegrezza means joyfulness in Italian, and through our song, we will show acceptance and joy for all people.
---
Sergei Vasilievich Rachmaninoff
(1873-1943)
a Russian pianist, composer, and conductor of the late-Romantic period, some of whose works are among the most popular in the classical repertoire. Early influences of Tchaikovsky, Rimsky-Korsakov, gave way to a personal style notable for its song-like melodicism, expressiveness and his use of rich orchestral colors. Rachmaninoff is regarded as one of the major composers of the 20th century.
an American compnoser, conductor, author, music lecturer, and pianist. He was among the first conductors born and educated in the US to receive worldwide acclaim. His fame derived from his long tenure as the music director of the New York Philharmonic, from his conducting of concerts with most of the world's leading orchestras, and from his music for West Side Story, Peter Pan, Candide, Wonderful Town, On the Town, On the Waterfront, his Mass, and a range of other compositions.
Leonard Bernstein
(1918-1990)
an American composer of classical music. She has received many awards including the 2010 Pulitzer Prize in Music for her Violin Concerto and the 2009 Grammy Award for Best Contemporary Classical Composition. She has served as Composer-in-Residence with the Pittsburgh Symphony Orchestra, the Green Bay Symphony Orchestra, and others.
The composer of over one hundred works including six operas, a musical, works for chorus, solo voice, orchestra, chamber music, organ, piano, guitar, and harp. He was honored with the American Choral Directors Association in 2007. Since 2014 he has been the Composer in Residence with Cappella SF, a San Francisco-based professional chorus.
Listen and Read
The accolades given to American composer and conductor Leonard Bernstein are almost infinite in number, but whenever I think of him (after I'm through humming one melody or another from West Side Story) this quote of his immediately comes to mind: "This will be our reply to violence: to make music more intensely, more beautifully, more devotedly than ever before." He said it in the aftermath of the assassination of John F. Kennedy, but I first heard it at the opening of World Music Festival Chicago a few days after 9/11. It has stuck with me ever since, surfacing again and again in times of despair.

Bernstein was speaking about an overtly violent act, but as a gay man who spent much of his life closeted, he was surely subjected to psychological duress time and again because of who he was. And it's a tragic fact that, then and now, that escalation into physical violence remains a threat that must be confronted and stood against.

The selections heard in this program (Candide from 1956, West Side Story in '57) come from mid-career Bernstein; acknowledged as a serious talent, but not quite the international celebrity he would soon become after his appointment to the New York Philharmonic. Taken together, the three pieces each show a different side of Bernstein. Candide is a rousing overture, all rhythm and exuberance. The Quintet (you may know it as "Tonight") juxtaposes five different characters (Sharks, Jets, Anita, Tony, Maria) as they anticipate what the night will bring. The Sharks & Jets are planning violence. Anita anticipates sexual release, while Tony and Maria mix hope and longing as they dream of true love. Finally, Somewhere is an acknowledgement that society isn't ready for the forbidden love between Tony and Maria, leavened by belief in a better world, free from violence. "It's not us," says Maria, "it's everything around us."
Russian composer Sergei Rachmaninoff was a virtuosic pianist as well as one of the most important composers of the early to mid-twentieth century. He wrote piano works so challenging that initially, only he could play them. He's something of a proto rock star in that regard, like Eric Clapton writing a song whose whole point is that searing extended solo that only he could play. Rachmaninoff's personal style is notable for its song-like melodicism, expressiveness and his use of rich orchestral colors.

One hundred years earlier, Niccolò Paganini occupied a similar place, dazzling people with his violin skills and contributing to his own legend by writing pieces that showcased his playing. In that light, it is not surprising that one inspired the other. The Rhapsody on a Theme of Paganini, as a work for solo piano and orchestra, can easily be mistaken for a concerto. The chief difference is that a concerto generally consists of three distinct movements, while the Rhapsody is 24 variations on a single theme, Paganini's Caprice No. 24 in A minor for solo violin, played continuously as one long work.

As you might imagine, it is indeed a showpiece. It's romantic as hell, but there is also lightness to its rapid piano runs as they move in an out of grander, weightier moments and dramatic crescendos. All in all, it is a piece to set the world aside and lose yourself in. A piece that will surely showcase the talent of our guest artist, Sara Davis Buechner
The American composer Samuel Barber, at the time a young man who was among the very first students accepted into the prestigious Curtis Institute, was also a huge consumer of literature. After reading Richard Brinsley Sheridan's 1777 comedy of manners The School for Scandal, he sought to capture its spirit with his first orchestral composition. It was never meant to be for an actual stage production. The piece won a prize for Barber and established him as one of the era's premiere American composers. He wrote it in 1931 while summering in Italy with his partner and fellow Curtis student, Gian Carlo Menotti, and it is a spirited work indeed, bright and lively and modern, but not without its tender moments. Clearly, it was a happy time in Barber's life.

Barber and Menotti would continue to be together for nearly four decades. After their graduation from Curtis, they bought a house together in upstate New York. Menotti established himself as a composer as well, perhaps known best for his Christmas opera Amahl and the Night Visitors. In addition to their romantic relationship, the two men were creative collaborators, with Menotti writing the libretto to three of Barber's operas.

Barber, of course, would go on to write some of the greatest works of the American classical canon, including the elegiac Adagio for Strings and pastoral Knoxville, Summer of 1915. One of the operas that he wrote with Menotti, Vanessa, won the Pulitzer Prize. Today, though, we remember the young Barber, in love and ready to burst upon America's cultural scene.
Peachtree Street is composer Jennifer Higdon's ode to her childhood home of Atlanta, Georgia. It is one of the city's main arteries, and as such it runs through diverse neighborhoods filled with commerce and activity. It becomes, by extension, a tale of cities everywhere, the places where people go to find both themselves and a community of likeminded people. Cities, by nature of their density, are places where people of different backgrounds, economic status and identity overlap and interact, and this daily contact fosters understanding, tolerance and even appreciation.

Higdon may have been born in Atlanta, but she grew up in rural Tennessee. She currently lives in Philadelphia and is on the faculty at the very same Curtis Institute that counted Samuel Barber as one of its first students. In Philly, she thinks nothing of walking down the street holding hands with her partner, something that might have been more noticeable in Tennessee.

In Peachtree Street, Higdon metaphorically extends the diversity and bustle of the city to the orchestra itself, using the various sections and their relationships with each other to ultimately create a larger, unified voice that represents the city as a whole.
The Matthew in Elegy for Matthew is Matthew Shepard, a 21-year-old student at the University of Wyoming, was brutally attacked and tied to a fence in a field outside of Laramie, Wyo. and left to die. In the aftermath of Matt's death, Matthew's parents started the Matthew Shepard Foundation to honor his life and to teach parents with children who may be questioning their sexuality to love and accept them for who they are.

What would become one of the most notorious anti-gay hate crimes in American history spawned an activist movement that, spurred legislative movement toward extending the legal definition of hate crimes to attacks on sexual orientation. Since its formation, the Matthew Shepard Foundation has centered its efforts on providing a voice and support for LGBT youth with their online resource center Matthew's Place and helped pioneer the country's first federal hate crimes legislation with the Matthew Shepard and James Byrd, Jr. Hate Crimes Prevention Act signed into law in 2009 by President Obama.

One of the last students of legendary teacher Nadia Boulanger, David Conte is Chair of the Composition Department and Professor of Composition at the San Francisco Conservatory of Music, and on the Composition Faculty of the European American Music Alliance in Paris. He is the composer of over one hundred published works, including six operas, a musical, works for chorus, solo voice, orchestra, chamber music, organ, piano, guitar, and harp.

Elegy for Matthew is David Conte's orchestra and choral setting of a poem by his friend John Stirling Walker honoring Matthew Shepard. The poem is acrostic, initiating a new line with each letter in Matthew Shepard's name. Expressing Walker's passion behind the tragedy of Matthew's death the poem is an abstract of imagery that invokes martyrs and angels rather than an individual victim. A piano accompanied version commissioned by the New York City Gay Men's Chorus debuted at Carnegie Hall in 1999, but the full version came as part of a morning service at St. Bartholomew's Church in New York the following year.
---
Join us pre-concert and during intermission, to explore the never-ending human question of identity and to challenge the labels placed on each of us.
---
Interactive Self- Expression Activity
You'll have the chance to create your own Gender Unicorn representing your personal identity! Click below for more details.


Arts and Crafts Visual Design of Self
Inspired by Picasso's Cubism portraits, you're welcomed to create a collage of your true identity using magazine clippings, Popsicle sticks, paper, and other craft materials !


Words of Encouragement
Inspire a fellow audience member through a message encasing meaning surpassing the letters forming the words. It doesn't matter the writer or the receiver but the feeling behind the message!


Coming Out Stories
In collaboration with VideoOut, we're sharing personal stories and exploring common narratives uniting us in multiple ways. Click below for more details.


Photobooth
Grab incomplete fill-In phrases, Insert your desired identity description, and Take fun, gratifying pictures with Fotio!


Bridge Sponsors