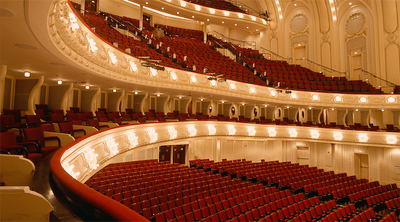 More info
Symphony Center | Chicago
More info
Wentz Concert Hall at North Central College | Naperville
CS

Get ready for your night out at the Sinfonietta!
Learn More
What to Expect
Going to see the Sinfonietta is unlike any other classical music concert experience - learn what makes us different and what kind of fun you can expect from a night out with us!
Learn More
FAQ
What should I wear? Will I recognize any of the music? Can kids come see the Sinfonietta? We've got you covered in our FAQ.
Learn More
Classical Music 101
Learn more about the roles of the conductor, composer and concert master plus learn some classical music lingo to get you sounding like a pro!